Protect Your Home & Family From Outages
Purchasing a backup generator of your home might seem like overkill, but it can keep your food fresh in the fridge. It can keep your alarm system working. It can provide heat or A/C to your family. It can give you the power you need for daily life when bad weather or electrical failures occur.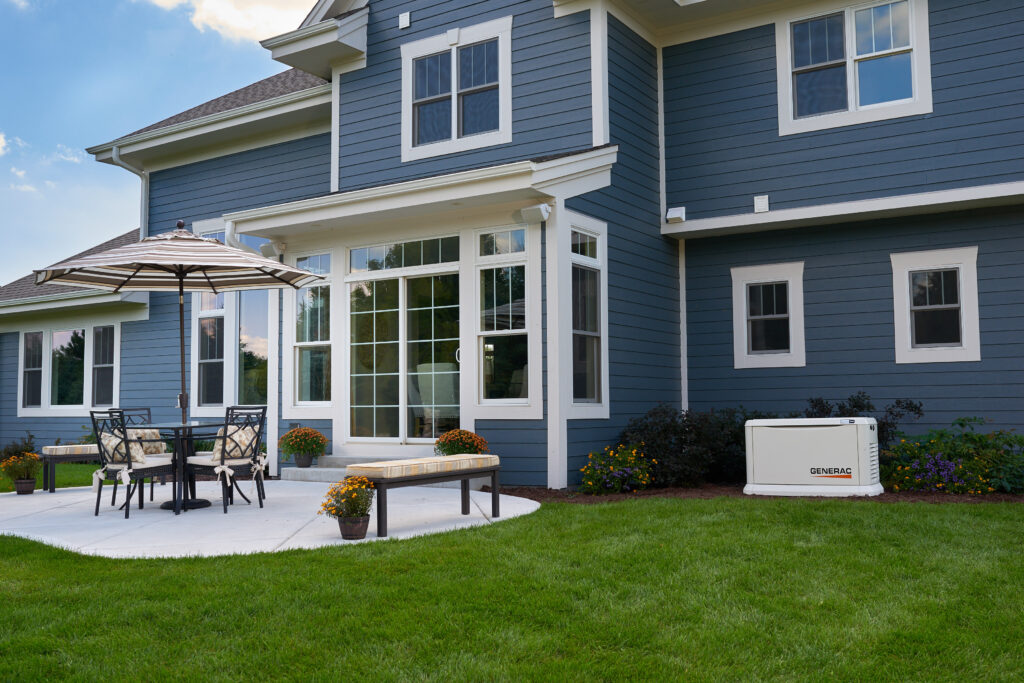 Residential Generators
Charlotte-Based Company

01

If you're in the Charlotte, NC, area looking for a home backup generator resource, you are in luck. The professionals at Power Source Electrical Services are equipped and ready to provide you with a Generac or Cummins generator for your home.

Generator Repair & Maintenance

02

Machines with this much power require TLC to keep them functioning and reliable over the years. If you already have a generator installed, rely on us for generator repairs and maintenance.

#1 Choice for 26+ Years

03

Power Source has been Charlotte's choice for years, and we'd be more than happy to service your generator to make sure it will work when it's needed.
Testimonials
Dedicated to keeping you safe, and your power on!
"I had been having problems with a 2004 outside whole house generator. After calling the manufacturer, and a number of service companies, I felt like I was doomed to buy a new unit. Fortunately, I found Power Source. After carefully assessing my problem, they alleviated all my generator issues, and the unit is up and running like new, and subsequently saving me the cost of a new unit. I'm really impressed with Power Source, and I couldn't be more pleased."
"I am a disabled widow. You sent someone to service my generator the day before the storm and he found a dead battery. My power has been out for 36+ hours. I can't imagine how I would have coped without the generator. Thank you!"
"I have used Power Source on several occasions and their work is awesome!. They will come out quickly and complete the jobs in a timely manner. They give honest quotes on jobs and ensure their work is done with the upmost integrity. I highly recommend calling them for any of your electrical needs."
"Professionally done generator installation with no hassle, great guys to work with, pricing was very competitive and overall I'm 100% satisfied."
"Certified Generac stand by home generators. Quality work done by good honest people."
"They came on time fixed the generator so that it would come on when the power went down. I was so impressed with the timeliness and the knowledge of my generator that I signed up for their maintenance program."
"They came did the work no hassles, everything was operational when they left. They made me pay then which was good because then I didn't have to wait for a bill then write a check go to the post office etc. they made it easy."
"Power Source have done a fabulous job and if anyone were to ask us for a referral, I would absolutely say yes. Scott was fabulous - so smart and the patience of a saint!"