All Cummins Generators sold and installed by Power Source Electrical of Charlotte, NC will be installed to comply with all state and local codes. All national plumbing codes will be followed when fuel connections are made to the generator. Most installs are completed as a turnkey project, making Power Source your one stop shop for sale, installation, and repair.
If you rely on Power Source Electrical you can be sure that your generator will be installed correctly for a safe and reliable energy resource when the power goes out.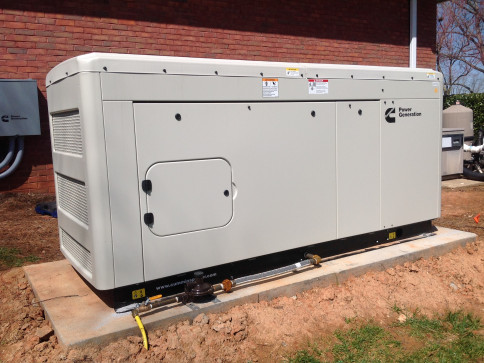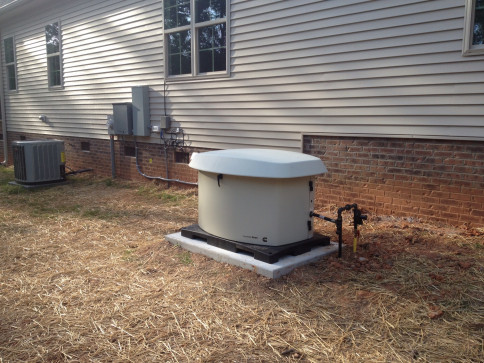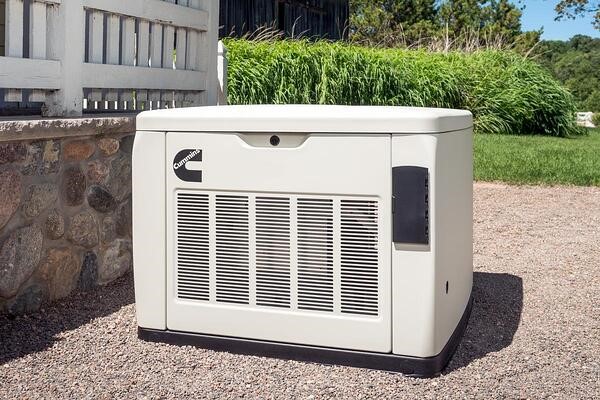 The QuietConnect™ series of home standby generators is enhanced with features – like weather protective, sound insulated enclosures – for a best-in-class 65dB or lower noise, approximately the same volume as a normal conversation. Cummins generators are engineered, tested and manufactured in the USA.

Cummins Generator Highlights
Achieve eco-friendly and efficient performance with powerful engines that utilize natural gas or propane, known for their clean-burning properties.
Cummins generators employ patented sound attenuation technology, ensuring quiet operation and maintaining a neighbor-friendly environment.
Monitor and control your standby generator effortlessly from anywhere using your mobile device, thanks to remote monitoring capabilities.
With their quiet performance and compact design, Cummins generators can be conveniently installed near your home while seamlessly blending into various landscapes.